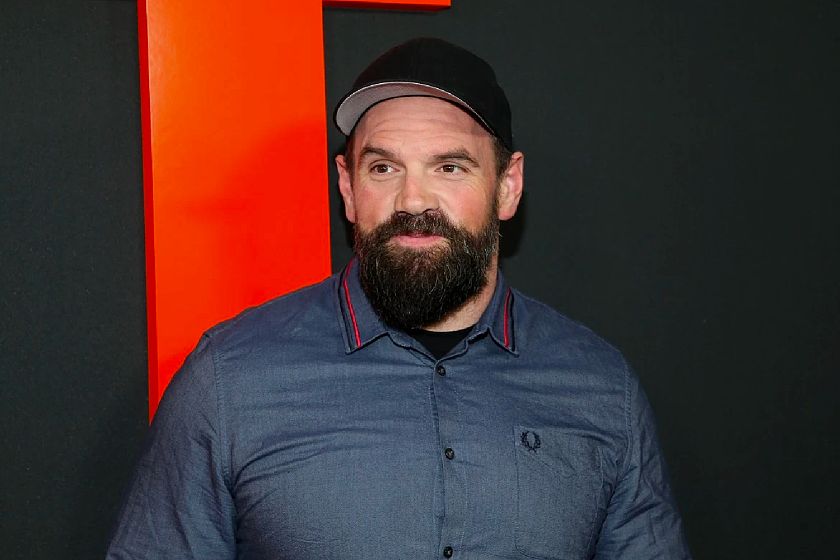 Ethan Suplee
Ethan Suplee
Ethan Suplee has established himself over the past few decades as an actor of considerable talent and accomplishment. His diverse and eclectic resume ranges from hilarious roles in such comedies as Mallrats (1995) and My Name Is Earl (2005) to hauntingly dramatic performances in intense features such as American History X (1998), Blow (2001), Cold Mountain (2003), The Wolf Of Wall Street (2013) and Deepwater Horizon (2016). His breakthrough performance as a young football player in Disney's Remember the Titans (2000) with Denzel Washington garnered him critical acclaim and led to two other roles opposite Washington in director Nick Cassavetes' thriller, John Q (2002), and Tony Scott's Unstoppable (2010). Suplee was most recently seen starring in 2020s The Hunt, which was released despite the bipartisan political misrepresentation of this film, as well as in two seasons of Hulu's Chance alongside Hugh Laurie (2016-2017).

Born in New York and raised in Los Angeles, Suplee is the son of actors Deborah Deeble and Bill Suplee. He landed his first role, at the age of 16, on the popular television series, Boy Meets World (1993). He had a recurring role as the reluctant bully "Frankie" for three seasons. He went on to see My Name Is Earl, Jennifer Falls, and Chance go to series.

He made his feature film debut in 1995 in writer/director Kevin Smith's Mallrats (1995), where he played the memorable "Willam Black", a young man determined to crack the mystery behind the mall's magic eye poster. Smith went on to cast Suplee in Chasing Amy (1997) and as the voice of "Norman the Golgothan" in Dogma (1999). Other credits include "Without A Paddle" with Seth Green and Matthew Lillard, director Todd Phillips, Road Trip (2000), Evolution (2001) for director Ivan Reitman, Walk Of Shame (2014) for director Steve Brill, and Motherless Brooklyn (2019) for director Edward Norton.

In Tony Kaye's "American History X", Suplee played a carelessly violent racist skinhead who tries to convince his friend (Edward Norton) to "come back to his roots" in their gang of white supremacists.

His role of high school football lineman "Louie" in Disney's "Remember the Titans" exposed Suplee to a larger audience, and he was singled out by many critics as a fresh and welcome screen presence, with the Hollywood Reporter calling his performance "scene-stealing."

With Ted Demme's 1970s drug-cartel drama "Blow," Suplee continued to raise his profile, playing "Tuna", the best friend of Johnny Depp's newly turned drug dealer "George Jung".

Suplee played a pivotal role of a young soldier in Miramax and Anthony Minghella's period piece "Cold Mountain," with Jude Law and Nicole Kidman.

In his spare time, Suplee enjoys arguing the ambiguities of moral "truth," cooking, and eating on his incredibly in-depth American Glutton podcast.
MallRats Script Reading

7:30 PM - 8:45 PM